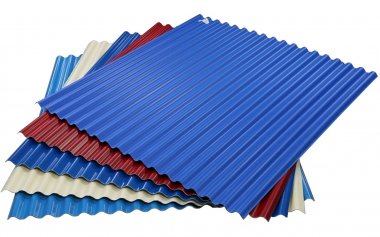 Corrugated steel sheets are as usual galvanized and colored. They are usually used for roofing and for facades and fences.
The thickness is between 0.25mm-60mm, width 900mm and the length 2000mm, 2500mm, 3000mm.
In the nearest future our company is planning to produce corrugated steel sheets. As a result it will be available for our customers products of any thickness, length and color (please see the color pallet on the main page.) the width will be 900mm, 1200mm. And the most important thing is that we can offer to our customer the lower price.